FEMA Disaster Recovery Center in Bonifay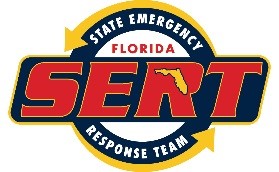 Oct. 30, 2018
FEMA Disaster Recovery Center in Holmes County
Closed for Three Days
THE STATE-FEMA DISASTER RECOVERY CENTER AT 1173 EAST HIGHWAY 90 IN BONIFAY WILL BE CLOSED NOVEMBER 5, 6 AND 7. THE LOCATION WILL BE SERVING AS A POLLING STATION.
THE RECOVERY CENTER WILL RESUME NORMAL OPERATIONS NOVEMBER 8. THE CENTER'S STAFF PROVIDES FACE-TO-FACE GUIDANCE IN APPLYING FOR STATE AND FEDERAL DISASTER ASSISTANCE.
EXCEPT FOR NOVEMBER 5, 6 and 7, THE CENTER REMAINS OPEN DAILY 8 A.M. TO 7 P.M. LOCAL TIME.

John Lund
Catch John Lund every weekday from 2PM to 7PM as he plays Panama City's Best Variety on Sunny 98.5!